In practice since 1984, I have a practical view of counseling, & may use any of several approaches based on the needs of the individual or the situation.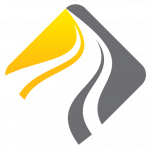 Approaches most often used help clients to: identify problem behaviors/patterns, bring them to a conscious level of awareness, & choose new, different, & more workable replacements. This often results in a cognitive-behavioral approach to problem solving & growth.
I have experience in various approaches, including but not limited to: Reality Therapy, Rational-Emotive Behavior Therapy, Transactional Analysis, Person-Centered techniques, etc. In both individual and family therapy, I see the overall system of family relationships & social context as important resources for problem solving.
An office location change has recently been completed, so that the former Lafayette and Slidell offices have been closed, in favor of statewide teletherapy. NOTE: The Baton Rouge location is 6160 Perkins Rd., Office # 207 (located in the Quail Oaks Atrium building), Baton Rouge, LA 70808.  Teletherapy is available statewide by appointment.
Goals for any therapy are always established in collaboration with the client, & the overall objective will always be the resolution of the problem(s) that we have together identified as the most important.
I assist clients in organizing their relationships so that resources can be brought to bear on the problems being addressed. I may use appraisal instruments to help identify or clarify problems & resources. I also use such techniques as instruction/education & modeling of communication skills, role-play, discussion, & homework (between-session interactive assignments). Homework is a vital part of the therapeutic process, & completion of homework is necessary if the client is to get the greatest benefit from the therapeutic experience.
Education & Credentials
B.A. in Spanish & German, & an M. Ed. in Adolescent/Adult Counseling (Northeast Louisiana University [now ULM], 1972 & 1983, respectively).
Licensed Professional Counselor (LPC), Louisiana License 1438
Licensed Professional Counselor – Supervisor (LPC-S)
Privileged for Appraisal: LPC – AP  (Appraisal Privileged)
Licensed Marriage & Family Therapist (LMFT), Louisiana License MFT73
Licensed Marriage & Family Therapist – Board Approved Supervisor (BAS)

The credentials above are issued by the Louisiana LPC Board of Examiners, 11410 Lake Sherwood Avenue North, Suite A, Baton Rouge, La. 70816 [(225) 295-8444, Fax 225-295-8448, Email: lpcboard@lpcboard.org]

ALSO:  Certified by the

Louisiana Department of Education

(with Louisiana Teaching Certificate 042317, Type A (Valid for Life) as

a Secondary School Counselor (grades K-12), & as
a secondary (K-12)  teacher of Spanish, French, German, & English.
Code of Conduct (and affiliations):
I am required by law to adhere to the LPC Board of Examiners Code of Conduct governing the practice of mental health counseling in Louisiana, and to the Louisiana Code of Ethics for Licensed Marriage and Family Therapists.    Clients may receive a copy of the codes upon request.
My professional memberships (past & present) have included the

Society of Behavioral Medicine (SBM),
LA Counseling Association (LCA),
LA Mental Health Counselors Association (LMHCA),
LA Association of Addictions & Offender Counselors (LAAOC),
Clinical member, American Association of Marriage & Family Therapy (AAMFT),
LA Associations of Marriage & Family Therapy & Marriage & Family Counseling,
LA Association of Counselor Educators & Supervisors (LACES).

Other affiliations:
(1) Past member & Past Chairman of the LA Adoption Advisory Board (LAAB),
(2) Past member of the National Crisis Response Team for the U. S. Postal Service ( and Federal Occupational Health EAP's,
(3) Named Citizen of the Year (1987) by the Monroe, LA Unit of the National Association of Social Workers (NASW), for tri-state suicide prevention services to schools & communities,
(4) Nominated in 2001 & 2002 by the LCA for appointment to the LPC Board of Examiners,
(5) Commissioned member of the Governors Allied Health Workforce Council,
(6) Past member on a variety of other boards & commissions.