I conduct therapy with individuals, couples, families, and groups, for both adolescent & adult clients.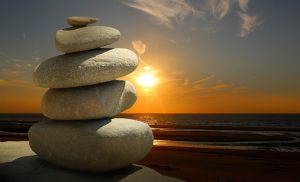 I also conduct limited testing (Appraisal) for treatment planning, related to specific needs of clients. I work privately with outpatient clients, on problems related to emotions, behavior, crisis situations, depression, suicide, & many types of personal, family, or relationship problems. I have both personal & clinical experience with adoption-related issues. I do not provide individual counseling for minors under the age of seven.
My work history includes in-depth experience consulting with institutions, groups, & individuals on crisis intervention, suicide prevention, & the aftermath of suicides & suicide clusters, & other types of Critical Incident Stress Management (CISM). I provide clinical supervision for post-master's level provisional licensees (PLPC's , & PLMFT's) registered with the Louisiana LPC Board of Examiners.
If I conclude that your interests will be best served by another provider, I will refer you elsewhere for professional services.
Typical services provided include:
Paid by Employee Assistance Programs (EAP), self-pay, or insurance
Teletherapy (Online Counseling) available statewide
Individual Counseling
Couple/Relationship Counseling
Family Counseling
Substance Use Counseling
Brief Consultations on special topics, cases, or concerns (usually self-pay)
Clinical Supervision of therapists for licensure (usually self-pay)
Specialized EAP Services (CISM, etc., usually paid by the EAP)
For online counseling – Ask about details, or see Consent Information on this site.
---
My office is located in Baton Rouge, with services by appointment. Teletherapy services are available statewide, also by appointment.
Fees & Related information:
IMPORTANT NOTE: Upon request, special rates may be arranged for specific services, & payment arrangements may be made based on an individual's financial situation, self-pay status, etc.  Please ask for additional information.
Otherwise:
The hourly fee for most individual & family counseling services is $120.00.
Initial assessment is usually $150.00.
Group counseling is usually $40.00 per hour.
Clinical supervision rates are

$70.00/hour (1-to-1 supervision)
$40.00 /hour (group supervision)
Payment is expected when services are rendered unless prior payment arrangements are made.
Payments may be made in person, by mail, or through the online link below (PayPal).
A therapy hour equals approximately 50 therapy minutes, plus documentation time.
Please give 24 hours notice in order to cancel an appointment, or you may be billed for time scheduled. After two re-schedules, I reserve the right to terminate the counseling relationship.
Third-party payment is accepted, with arrangements made on an individual basis. Phone consultation is available.  Counseling sessions are by appointment only. Contact for available times in Slidell, Baton Rouge, or via online counseling (teletherapy). With some exceptions, Slidell office sessions are on the 2nd and 4th Saturdays.  Baton Rouge office sessions are available the 1st and 3rd Saturdays, and on Monday and Wednesday evenings.  Online sessions may be scheduled at a variety of times, regardless of office hours, but also by appointment.
Insurance
I accept several coverages, such as Anthem/Blue Cross Blue Shield (including Benefits Management & New Directions) & numerous insurances managed by Magellan.  In addition, I belong to the 300+ EAP provider panels with Magellan, including Federal Occupational Health, US Postal Service, & others, along with several other provider panels with smaller EAP companies, such as BHS, CorpCare, American Behavioral, etc.     MEDICAID: Because I work for a company that manages Medicaid, I do not see clients for Medicaid reimbursement, in order to avoid any conflict of interest.
---